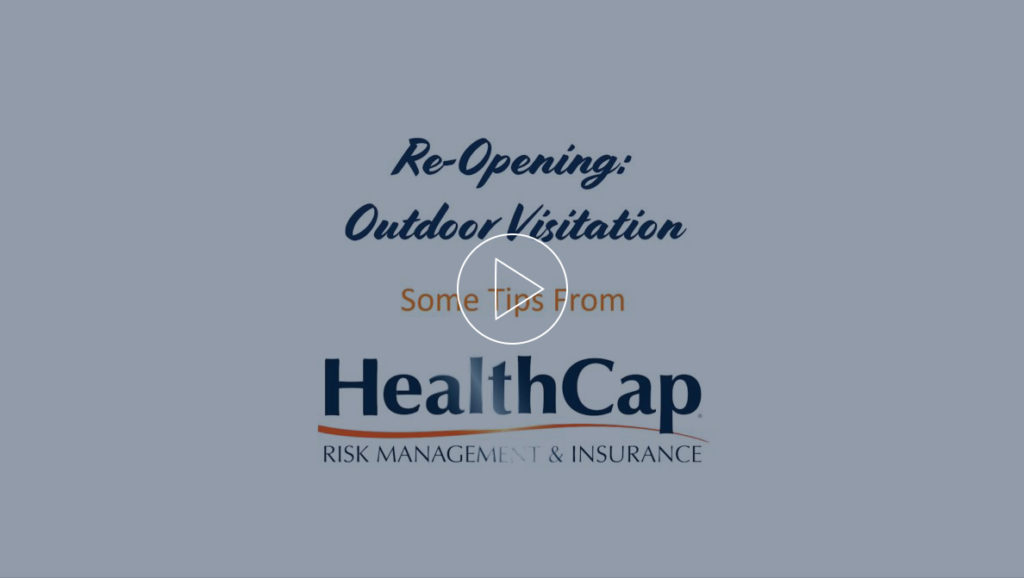 Re-Opening Tips from HealthCap®
Facilities across the country are reopening for visitation, we have some tips to help out.
Discover Why HealthCap® Should be Your Company
HealthCap® is a general and professional liability insurance company owned and governed by the long term care providers we insure. We provide liability insurance products, risk management services and accredited education to post-acute care settings, assisted living and continuing care retirement communities.
Why Members Choose Us
Our Expert 24-hour Staff
Why Agents Choose Us
---
HealthCap® is Endorsed by Leading Associations
We're endorsed by the American Health Care Association, the National Center for Assisted Living, and more than 20 state affiliate associations.
---
The Voice of Our Member-policyholders…
"As a leader in the management of liability risk for long term and post-acute care providers, HealthCap® is uniquely prepared to serve our industry."

Bruce Yarwood, Former President and CEO, American Health Care Association

"AHCA/OHCA have a preferred partnership with HealthCap® to offer our members the highest quality professional liability coverage, because HealthCap® is the premier program solely dedicated to providing liability insurance to senior care communities since 2001."

Diane Deitz, Assistant Executive Director, Ohio Health Care Association

"We have been a proud member of the HealthCap® team for over 6 years. We recognize HealthCap® as an industry leader, and their vast knowledge of claim management and risk management has proven to be immeasurable."

Harold Nunn, Peak Resources, North Carolina

"HealthCap® is more than an insurance company. HealthCap® is the best. I don't know what we would have done without HealthCap®."

Charles Dunn, Belle Fountain Nursing and Rehabilitation Center, Michigan

"What I believe to be a particular advantage of HealthCap® is that as an industry-based company, HealthCap® actively encourages its clients to conform to practices which will limit a facility's exposure to liability lawsuits. Their recommendations are based on best practices … limiting our exposure to legal problems."

Donald W. Bakke, Christian Homes Care Community, Nebraska
---