Focus on Exploitation
Our policy defines "exploitation" as taking advantage of a resident for personal gain through the use of manipulation, intimidation, threats or coercion. (See Administrative SOP, "Abuse and Neglect Prohibition Policy"). There has been a tremendous focus on this issue by both the survey and criminal authorities. It is important for all staff to be able to define exploitation, provide examples when asked, and identify the potential signs. It is equally important that staff have an understanding of the Elder Justice Act and the duty to report "reasonable suspicion of a crime". All staff must be re-educated on this topic at least annually.
Please take some time to review the recent criminal actions related to exploitation. It is not only staff that are charged with these crimes, which is why our business and admissions office personnel should also be familiar with this issue.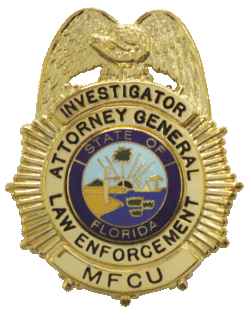 August 25, 2017
Woman Arrested for Exploiting a Disabled Adult
Attorney General Pam Bondi's Medicaid Fraud Control Unit and the Leon County Sheriff's Office arrested Eboni Roshondra Montgomery Henderson for exploiting a disabled Leon County resident. According to the MFCU investigation, Henderson, 33, used the victim's Social Security and retirement funds for personal gain rather than the victim's nursing care. Henderson allegedly deposited the victim's funds directly into the defendant's bank account monthly and purchased a van with that money.
Henderson faces one count of exploitation of a disabled adult, a third-degree felony. If convicted, Henderson faces up to five years in prison and $5,000 in fines. The Attorney General's Office will prosecute this case through an agreement with the State Attorney's Office for the Second Judicial Circuit.
September 1, 2017
Lee County Man Found Guilty of Exploitation of an Elderly Person
Attorney General Pam Bondi's Medicaid Fraud Control Unit today announced the conviction of a Lee County man for exploiting an elderly relative residing in a nursing home. A Lee County jury found Ryan Todd Powers, 41, guilty on four counts of first degree exploitation involving an elderly person.
The Medicaid Fraud Control Unit's Patient Abuse, Neglect, and Exploitation Team investigated this case and revealed Powers unlawfully obtained funds from an elderly relative suffering from physical limitations. In order to manage the relative's affairs, Powers obtained a durable power of attorney on behalf of the victim. Using the power of attorney, Powers misappropriated the victim's funds and property for purposes other than the relative's benefit.
The State Attorney's Office for the 20th Judicial Circuit prosecuted the case. The sentencing date is set for Oct. 2, 2017.
Inadequate Documentation = Neglect and Fraud
Our policy defines "neglect" as a failure to provide goods and services necessary to avoid physical harm, mental anguish, mental illness, pain mental anguish, or emotional distress (See Administrative SOP, "Abuse and Neglect Prohibition Policy"). Not only can neglect be cited as a deficiency during a survey, nursing and administrative have been having their professional licenses investigated by the disciplinary boards and all levels of staff are being criminally charged for neglecting residents.
We all know the old saying that if something is "not documented, it's not done." In order to prove "neglect", authorities simply need to establish that the individual staff member owed a duty of care to the resident (i.e. toilet per care plan; provide assistive devices required for safe transfer/ambulation; supervise; etc). The "duty of care" can be established through the regulations, the standard of practice, the care plan, and/or the admissions agreement.
The next burden for authorities is to establish that the staff member failed to carry out that duty. It is increasingly popular for authorities to look for inaccurate/internally inconsistent/nonexistent documentation to support an allegation of neglect.
Please make sure your staff are taking credit for all they do to care for our residents by frequently documenting clearly and objectively in PCC. Below, is a case where a DON has been criminally charged with covering up "neglect" because documentation supported that the resident was being "monitored" but authorities argue that the resident fell repeatedly with injuries requiring hospitalization so the monitoring was inadequate.
A.G. Schneiderman Announces Sentencing Of Former Head Nurse For Covering Up Neglect Of Nursing Home Resident
Schneiderman: "Today's Sentencing Represents A Major Victory In Deterring Future Cases Of Patient Neglect And Cover-Up At Our State's Nursing Home Facilities."
Attorney General Eric T. Schneiderman announced the sentencing of registered nurse Riadel Manzano, 45, of East Williston, after a Nassau County jury found her guilty of Offering a False Instrument for Filing in the First Degree, a felony, for providing a NYS Department Of Health ("DOH") investigator with a record that she knew falsely reflected that nursing staff at Woodmere Rehabilitation and Health Care Center ("Woodmere") had properly monitored a Woodmere resident who had been seriously injured after repeated falls. While he was not being monitored, the resident fell at Woodmere and struck his head, resulting in a laceration which required him to be hospitalized and receive staples to his scalp. After being returned to Woodmere, the following day the resident was found sitting on the floor and was again hospitalized with respiratory failure and pulmonary edema.
"Nursing home managers are entrusted to provide the highest level of safety and care to residents. There is no excuse for lying in order to cover up the abuse and neglect of elderly and vulnerable New Yorkers," said Attorney General Schneiderman. "We will not hesitate to fully prosecute nursing home executives who betray the well-being of those under their care and prioritize their own self-interest."
Manzano was found guilty on January 25, 2017 after a six-day jury trial in Nassau County Court before County Court Judge Meryl Berkowitz. Judge Berkowitz sentenced Manzano to a conditional discharge. As a result of her felony conviction, Manzano will now automatically be barred from working in any government-funded healthcare programs and faces the revocation of her nursing license by the New York State Office of Professional Discipline.
Three other former Woodmere employees, two registered nurses and a licensed practical nurse, cooperated with the Attorney General's Office and previously entered guilty pleas in connection with this incident.
Below is a case where billing office personnel have been criminally charged with Medicaid fraud because documentation did not support claims submitted for reimbursement.
Attorney General Laxalt Announces Sentencing of Employee of Medicaid Provider
August 10, 2017
Attorney General Adam Paul Laxalt announced that Tiffany Simmons, 41, of Las Vegas, was sentenced today in a Medicaid fraud case involving the failure to maintain required documentation.
Simmons was sentenced for one gross misdemeanor offense of Intentional Failure to Maintain Adequate Records by District Court Judge Jennifer Togliatti. Togliatti sentenced Simmons to 364 days incarceration, suspended, performance of 40 hours of community service and payment of $48,430 in restitution. The fraud occurred between July 2015 and February 2016.
"These monies are needed by Medicaid to ensure that necessary services are being provided to Nevada's Medicaid recipients."
The investigation began after the Medicaid Fraud Control Unit (MFCU) received information that Simmons was causing the submission of false claims through her position as office manager at Aaron Williams Therapy, LLC (AWT). The investigation revealed that Simmons had failed to ensure there was proper documentation, including progress notes, for the services she allegedly provided to Medicaid recipients by AWT. The documentation should have been in place to substantiate the claims made to Nevada Medicaid. Simmons then withdrew money from AWT's bank account for the claims she submitted that did not have documentation. Without the necessary documentation, there was nothing to support the services allegedly provided to the Medicaid recipients.