Three-quarters of patients hospitalized with COVID-19 were still experiencing at least one symptom of the infection 6 months after being discharged, according to a follow-up study involving 1,733 patients.  
Fatigue or muscle weakness, reported by 63% of patients, was the most common symptom, followed by sleep difficulties, hair loss, and sense of smell disorder. Altogether, 76% of those examined 6 months after discharge from Jin Yin-tan hospital, the first designated for patients with COVID-19 in Wuhan, reported at least one symptom.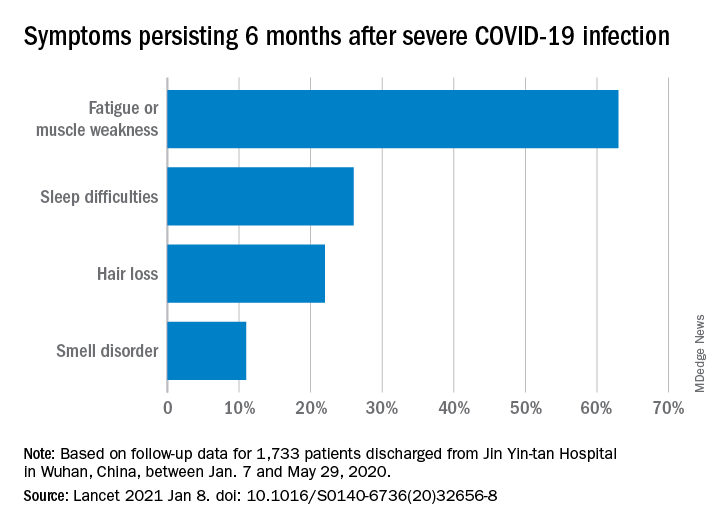 Although we have made huge steps to mitigate the risk of spreading this deadly virus, we still have a long way to go! Aside from caring for newly diagnosed residents and family members, we need to keep in mind that everyone doesn't recover quickly. Fatigue and muscle weakness are subjective symptoms, however, we need to take all complaints seriously. Listen to your residents, evaluate their symptoms, involve the attending physician, and be sure you are providing the quality care your residents have become accustomed to!
Stay the course, stay well, get vaccinated, and stay tuned!