Heritage of Bel-Air
We would like to extend our heartfelt thanks to our newest HealthCap Hero, Karissa Zwingman from Heritage of Bel-Air. Karissa lifts up both her team and her residents with her positive attitude, displays of leadership, and compassion. Heritage of Bel-Air shared a wonderful testimony to us about the impact Karissa has on their facility: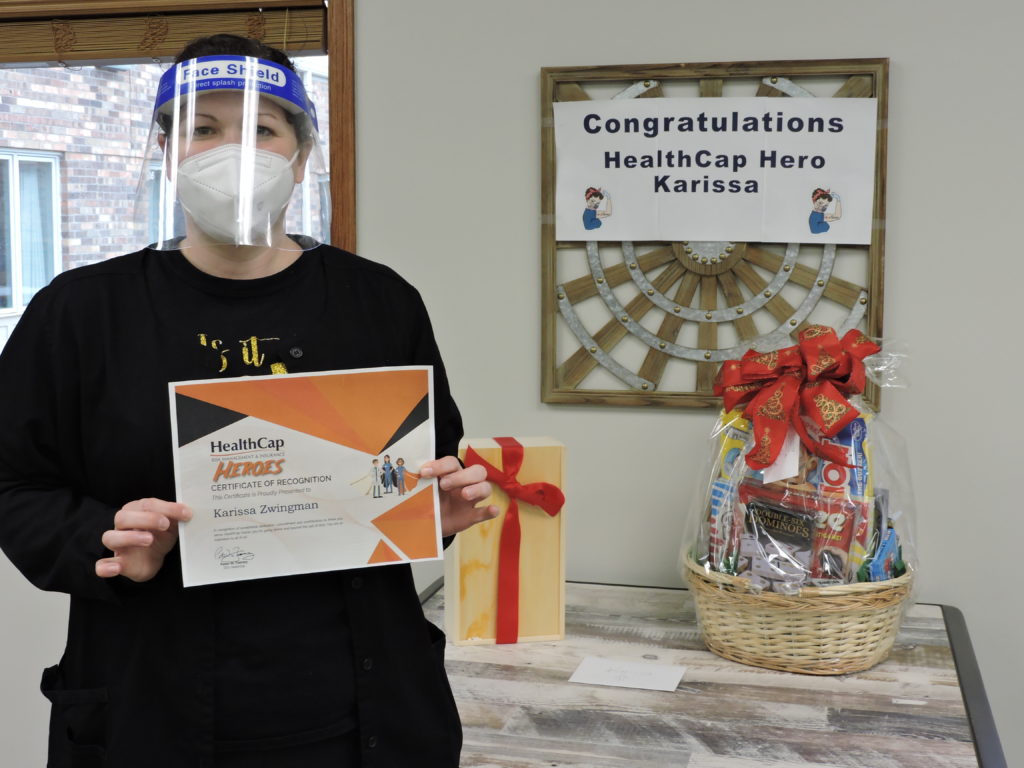 "Karissa is such a dedicated and committed registered nurse. She knows what it takes to be a leadership nurse in a pandemic. She is the first one to sit with a patient who is lonely, sick, or scared. She puts resident needs before her own and has volunteered to work in our dedicated Covid area without a thought to ensure the residents receive high-quality care. She will be one of the first ones to show up after hours for an emergency and one of the last ones to leave to ensure all the work is done. Even after working numerous hours, she will still take the time to round with the team to provide uplifting and positive support. Without Karissa on our team, I am confident that our staff and residents would not be where they are today."

– Heritage of Bel-Air
Thank you Karissa, and thank you Heritage of Bel-Air for sharing her story. We see the hard work you do every day, and we appreciate you!
Do you have a hero you would like to nominate for recognition? Don't forget to send in a submission for them to be featured as the next HealthCap Hero!