Staying Engaged While Social Distancing
Staff at Reflections Memory Care in Battle Creek, Michigan have been hard at work keeping their residents busy, and their heroic efforts are not going unnoticed! The facility's life enrichment team has kept residents engaged in a multitude of ways, and we applaud them for their creativity. While this is undeniably a team effort, there are a few heroes in particular we would like to call out.
Coordinator Phillicia has been spotted going from room to room with her guitar, encouraging residents to get physically involved either by playing instruments or dancing along. She also teamed with marketing director Susan to coordinate a family parade! They set up residents outside as families rolled through the parking lot in decorated cars and waved hello to their loved ones.
Assistants Katlin and Nevaeh have been especially supportive to residents participating in weekly crafts, science projects, travelouges, and virtual art exhibits. They even help with 'taste tests,' where the life enrichment team comes around with a cleverly decorated cart and passes out snacks such as smoothies, candy, or Sweetwater's donuts, a local favorite. Residents are always excited to see what the new snack and theme is!
Thank you to Phillicia, Susan, Katlin, and Naveah for your heroic efforts, and to the rest of the Reflections team for continuing to keep residents smiling and active.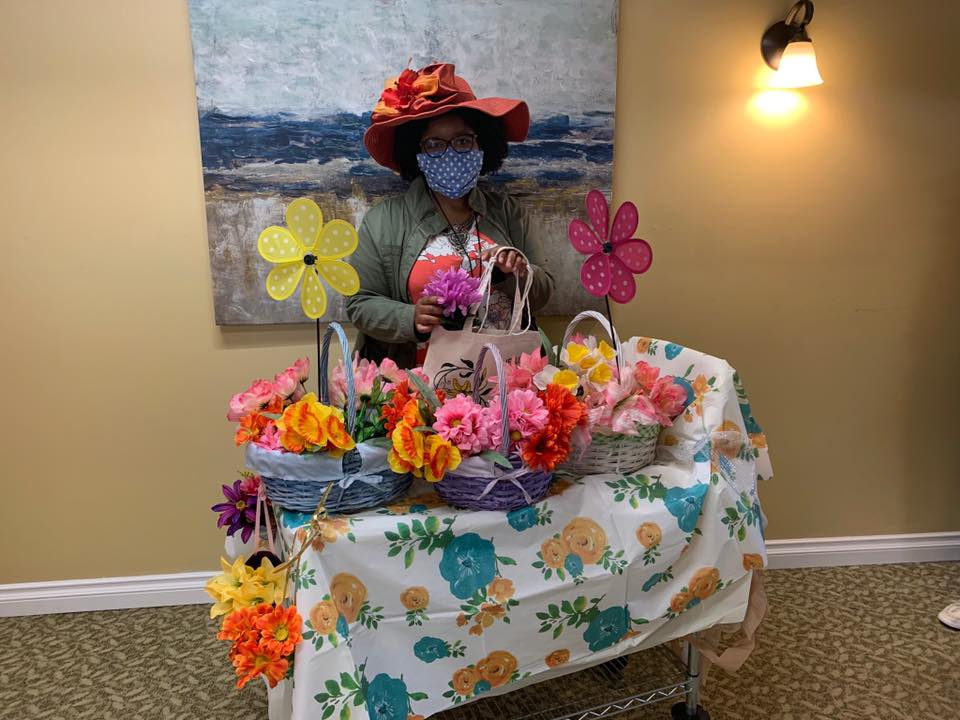 Click below to check out Reflections Memory Care's Facebook page for more fun ideas, like their recent ceramics class!