Staff Moving in to Mitigate Risk
When the COVID-19 pandemic hit in early March, staff in long term care facilities had to take extra care to not accidentally contract it and bring it with them to work. Heroes Sheryl Zilch, the manager of Frankfort Pines Assisted Living, and Deb Harrison, the Pine's chef, took it a step further and decided to nearly eliminate the risk by residing with the residents!
The two friends have been living together in a double room at the facility for three months now and have become valued heroes at the Pines. They volunteered to make the move for two big reasons. First, to protect residents and reduce their exposure to the outside world. Second, they wanted to ensure that the Pines would always be adequately staffed in case of an outbreak among employees; as the manager and chef, between the two of them they could safely provide vital services 24/7 in case others had to call in.
Thank you Sheryl and Deb for your dedication to the safety and well being of your residents!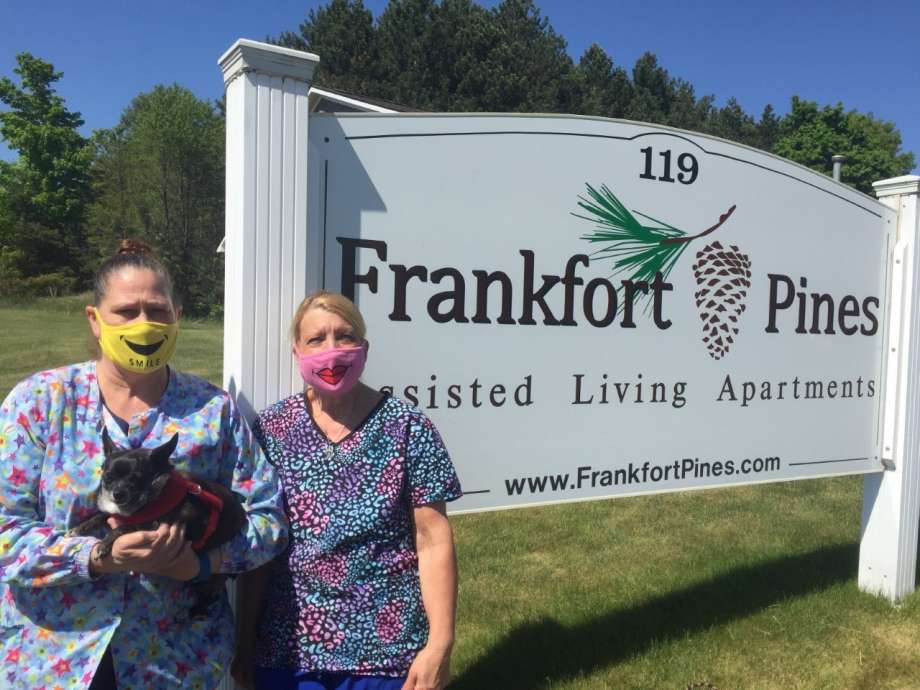 Click here to read the news article about these two wonderful ladies in The Benzie County Record Patriot!